Posted on
---
This month, Droyd was featured on Buzzfeed's 33 Presents to Give to a Kid with a Summer birthday. 
A super-safe Droyd Weeler electric mini-bike boasting a max run-time of up to 45 minutes (on a 6–7-hour charge), which is just enough for kids to have fun riding and for parents to not have to hold their breath too long while watching!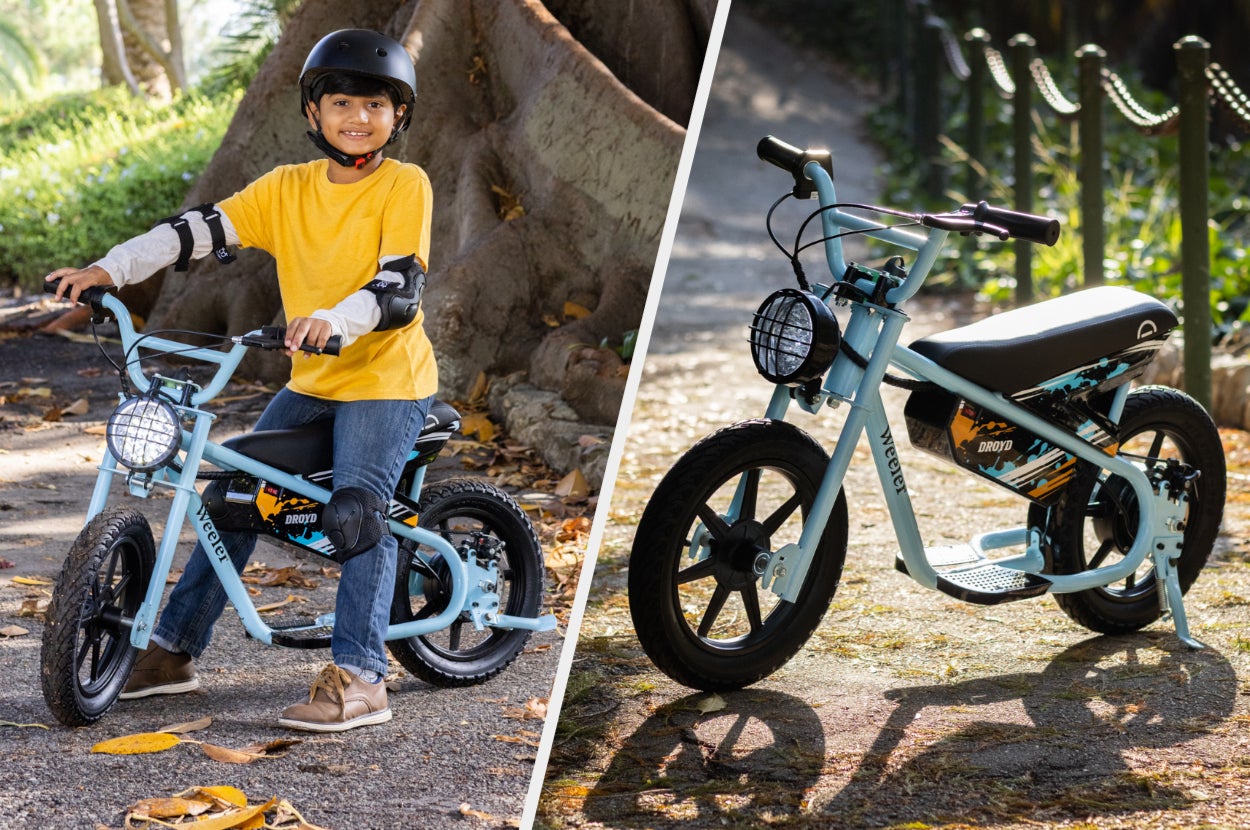 For ages 6+ and maximum 132 lbs. 
Droyd is a new brand that I had the chance to kick the tires on just as their electric bikes were hitting the market. First of all, this bike is a beauty! The retro-inspired design and colors are a real eye-catcher. But, most importantly for parents, the safety features are on point! There's a slow-start throttle so the bike doesn't take off too quickly. And there's a speed limit control to help ease kids into riding: the low-setting is 6.2 mph and the high is 10 mph (which is pretty darn fast). The bike weighs about 40 pounds and comes mostly preassembled (you just have to install the handlebar and kickstand). There's a lifetime warranty on the frame of the bike, 60 days on the battery pack, and six months on the motor and all other electrical components. Throw in that LED headlight and this bike is a pretty solid investment in fun! 
Promising review: "It was an easy assembly and came with the tools to put it together. I like that it has a fast mode and a slower mode. It would be nice to have a peddle alternative incase the battery dies. It does have a battery charge meter. A light switch on the right handle to turn on and off a large LED headlamp. The left handle has a lever for a rear disk brake. The left side has a kickstand on the rear wheel. To turn it on there is a key and a switch, it keeps the kiddos from getting into trouble with it. It has a different set of keys for the speed setting, which is located on the right side by the seat. All in all it is well made, fast charging, enjoyable mini bike." —Torrey P.
Read the original article here.